Day Sixty-Nine
933 miles | Newman, IL | Follow Bob's progress live with Spot GPS.
While our President has decided to castrate the Environmental Protection Agency, pull our nation out of the Paris Accords, and encourage the use of fossil fuels, the scientists working on the behalf of all of the world's humans at the UN have issued a dire warning—we have no more than 10 years left to avoid a climate catastrophe.
We don't have the time required to respond effectively by re-educating our President, or by volunteering for or sending money to environmental groups, or for writing to our Congress Person or Senator, or for writing letters to the editor.
There must be a course of action available that rises to the level required to avoid the collapse of the ecosystem that supports human life. The only thing we know for sure, it has never been tried.
My suggestion, after many years of attempting to view us using a long term, global lens and after walking 1000 miles thinking about Intergenerational Justice, would be to temporarily set aside our national and religious goals, convene a Global Summit where we agree to cooperate globally on achieving the only goal that truly matters today, Humanity's Survival.
I'm sure there are other valid suggestions that deserve our attention. But the time for debate is short. The time to pick a course of action and act—is now.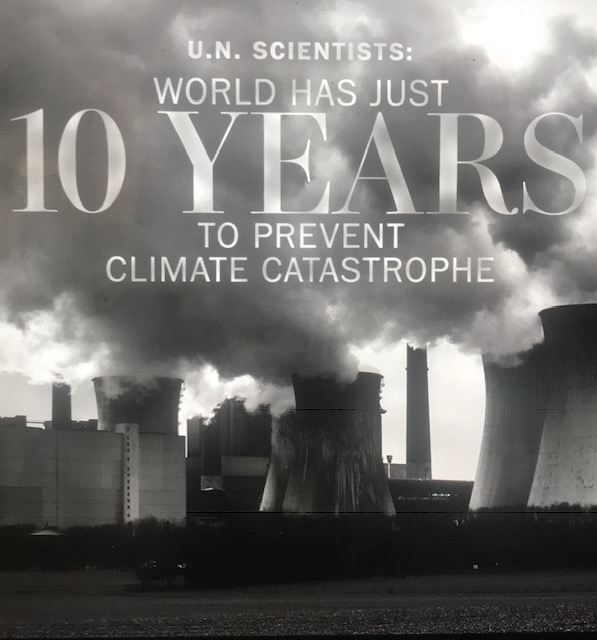 "…the scientists working on the behalf of all of the world's humans at the UN have issued a dire warning—we have no more than 10 years left to avoid a climate catastrophe."